Appointments are covered under SOUTHERN CROSS Body Care Module – preventative, allied and natural healthcare services (add to Wellbeing One and Wellbeing Two) by homeopaths registered with the NZCH
Rebecca Stirrup, RCHOM registration no. 1413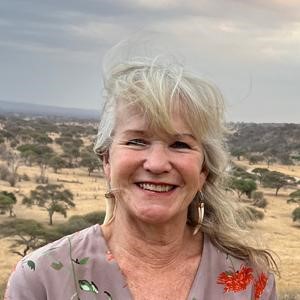 Rebecca's unwavering passion for homeopathy remains as strong today as it was when she embarked on this journey 33 years ago.
"I find immense joy in working with patients from diverse backgrounds and helping guide them on their path to restored health," she shares.
Rebecca's commitment to the practice of homeopathy extends beyond her clinic. For several years, she ran a koha clinic in South Auckland, embodying the spirit of giving back. Over the past decade, she has devoted her time and expertise to the "Homeopathy for Health in Africa" project. Her involvement in this initiative has become an integral part of her identity and significantly influences her practice.
Rebecca's dedication to spreading knowledge reaches international shores. She has shared her wisdom by teaching in Kenya, Malawi, Tanzania, and New Zealand. Additionally, she has played a pivotal role in editing various homeopathy textbooks and is currently working on a new book project.
In addition to her hands-on involvement, Rebecca volunteers her leadership skills. She serves as the President of the NZ Homeopathic Society and holds a position on the board of the NZ College of Natural Medicine and Homeopathy.
Rebecca's connection to homeopathy goes far beyond a profession — it is her life's calling.
Based in Clevedon, a quaint rural village just south of Auckland, Rebecca is a fully registered homeopath. Her practice extends nationwide and globally, with consultations available via Zoom and at her clinic in Howick on Tuesdays. If you seek the expertise of a passionate and experienced homeopath, Rebecca is here to guide you on your journey to well-being.